Be a part of something bigger
A collective of independent professionals in the creative industries supporting, collaborating and growing together.
Buddies
All Buddies are vetted pros in the game and they rock. The depth and variety of skills is out of this world and they are all insanely great people.
Partners
We partner and collaborate with inspiring brands, organisations and agencies. We come together to create solutions around challenges and deliver incredible outcomes.
After sending us your brief via a simple form below, we give you a call and discuss everything in detail. The brief is then passed to a dedicated project manager who will hand pick the Buddies relevant to the brief and put a compelling team and proposal together. Once commercials are agreed the project goes live and your project manager supports you and your project through to delivery.
Do you have a brief? Fill in the short form below and we'll call you within 24 hours.
Village
We hold all of our on-going conversations over on Slack and it's full of inspiration, knowledge, collaborations, projects, collectives, events, resources and a ton more.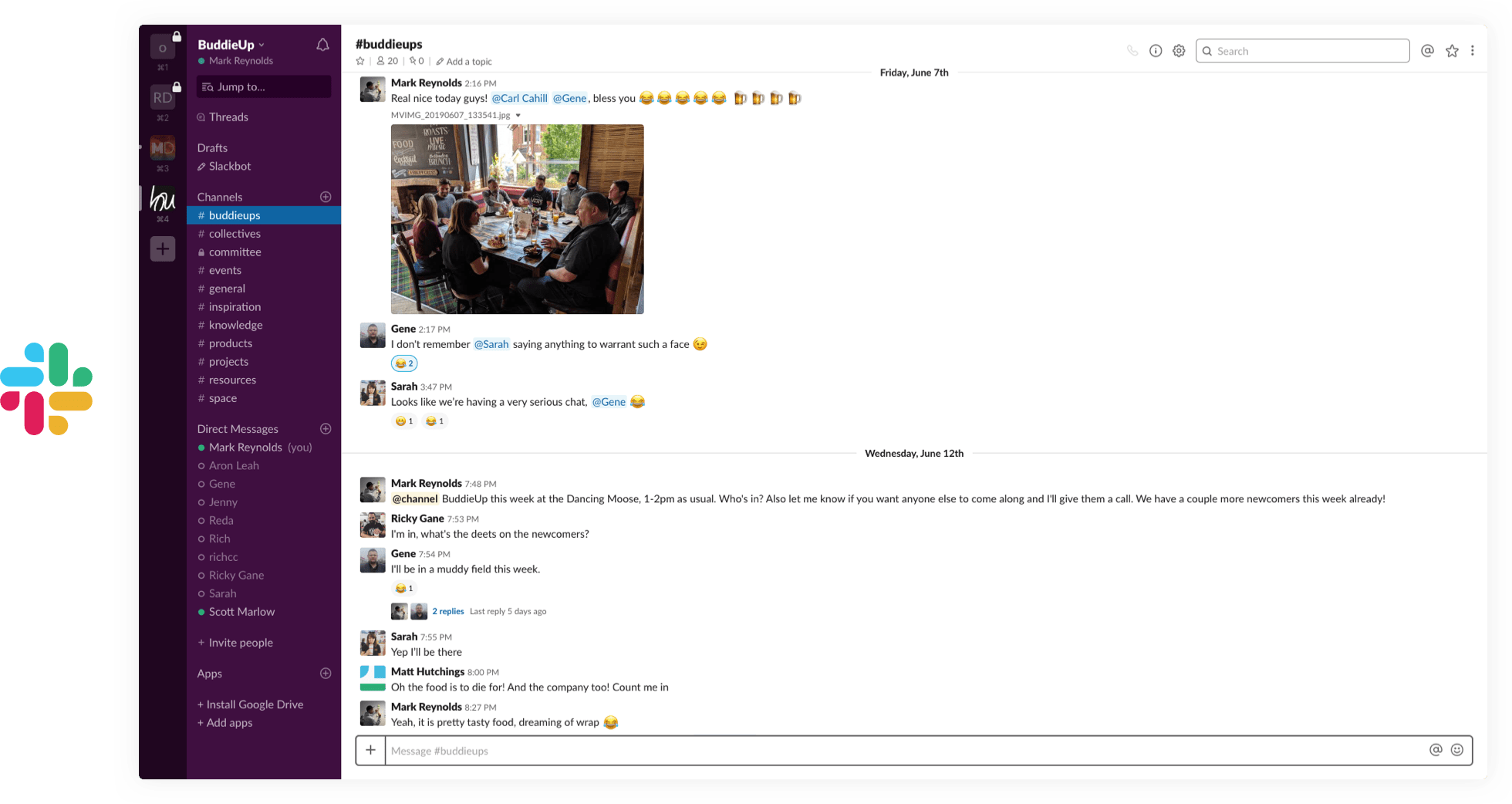 Location
For the Buddies that need it, we have a beautiful and purpose built co-working studio in the heart of Ashley Cross, Poole Dorset.
I Want In
If you are an independent within the creative industries, would like to be around like minded people, support others and collaborate, then send us your details.
If you want to be a partner and collaborate with the BuddieUp talent, send your name, company name and phone number to [email protected]